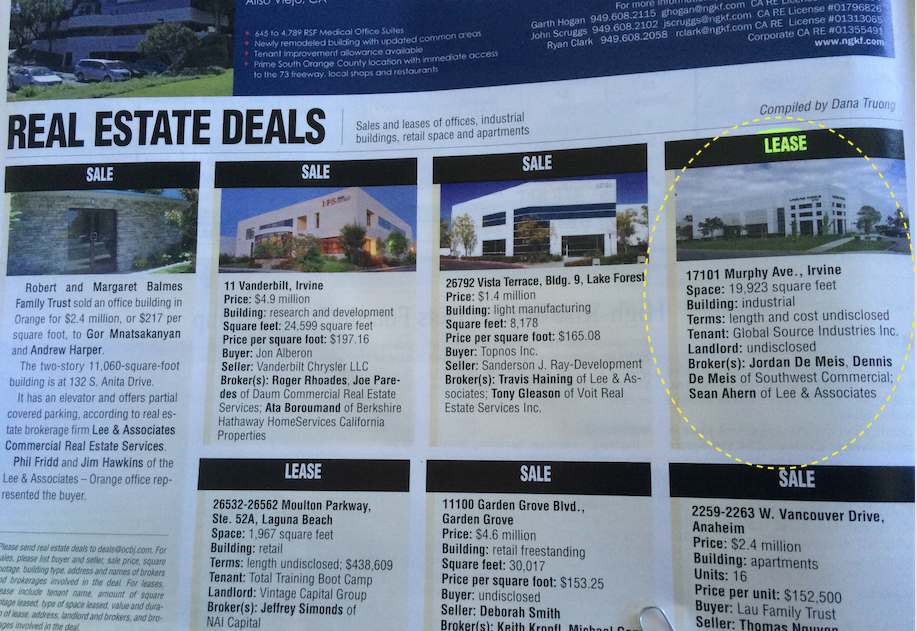 Jordan De Meis with Southwest Commercial was recognized in the November 24-30 issue of the Orange County Business Journal (OCBJ).
The Lease transaction between TEAM Industrial Services Inc. (NYSE: TISI) and the Irvine Water District was highlighted in the "REAL ESTATE DEALS" section which selects the most note worthy commercial deals of the week in Orange County.
Jordan De Meis was the exclusive representative of the tenant, TEAM Industrial Services Inc. (NYSE: TISI).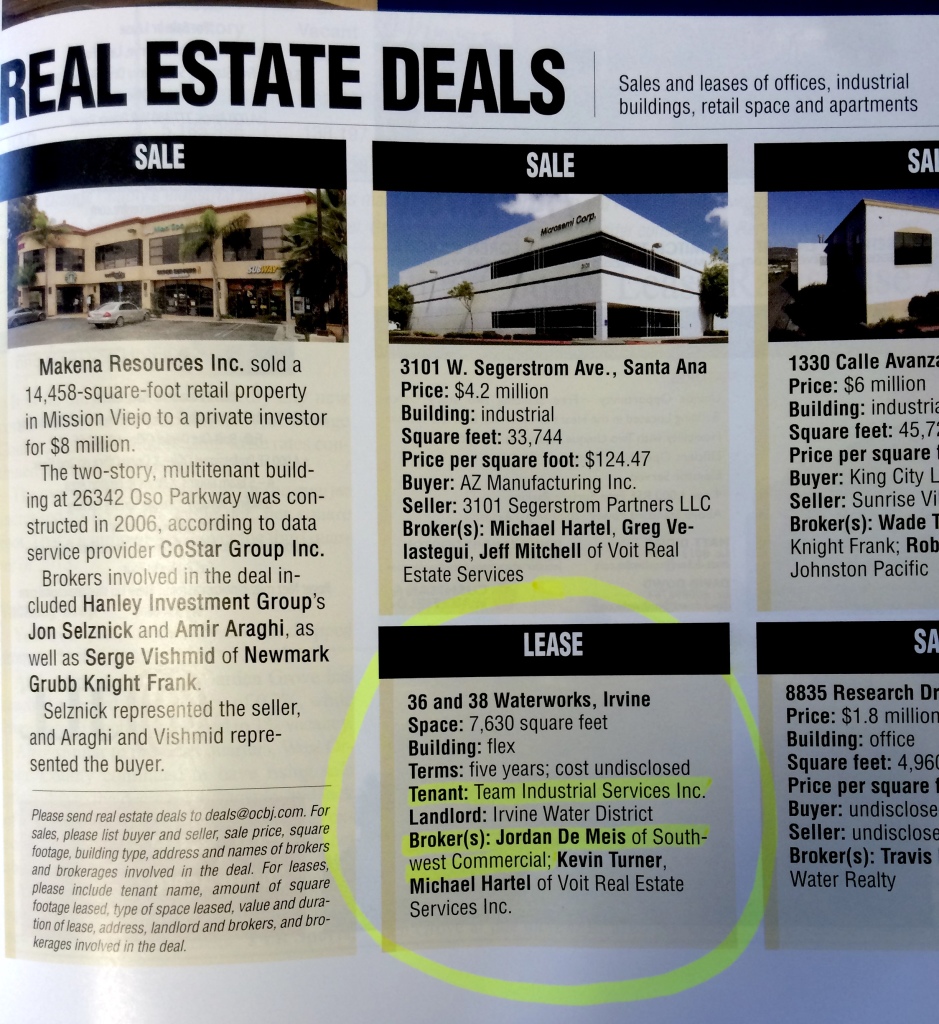 Last Tuesday, March 4th, OC REGISTER, interviewed Ronnie Thornton and Jordan DeMeis for an article in the BUSINESS section titled "Retail Leasing Isn't So Simple Anymore" see pictures below and link to the article here:
The Article made the front page of the BUSINESS section.
It's been a busy start of the year for Southwest Commercial broker/agents, Dennis De Meis, Ronnie Thornton and Jordan De Meis.  The current issue of Orange County Business Journal "OCBJ" mentioned Southwest Commercial's leases and sales in 3  out of the 7 published commercial real estate deals (see picture below)
And..the momentum continues with 2 new escrows opened by Southwest Commercial last Thursday, totaling $7.2 million.  Southwest Commercial is also in the middle of negotiations with several exciting Retail clients.  More CRE news to come!!
contact Jordan DeMeis, Ronnie Thornton or Dennis DeMeis for more details about this post: 714-434-4831